The majority of my work is created for gallery sale, but I enjoy working on commission pieces when time allows. If you're interested in commissioning a piece please take a look at the galleries below for some ideas.
I have done house portrait commissions, pet portraits, people portraits, and candle/lantern paintings. A commission can be a particular size to fit a space you have in mind, a special way to capture a person, pet or place, something similar to a previous piece, or just a piece of art that you know was created specifically for you.
Please contact me for a quote and timeframe.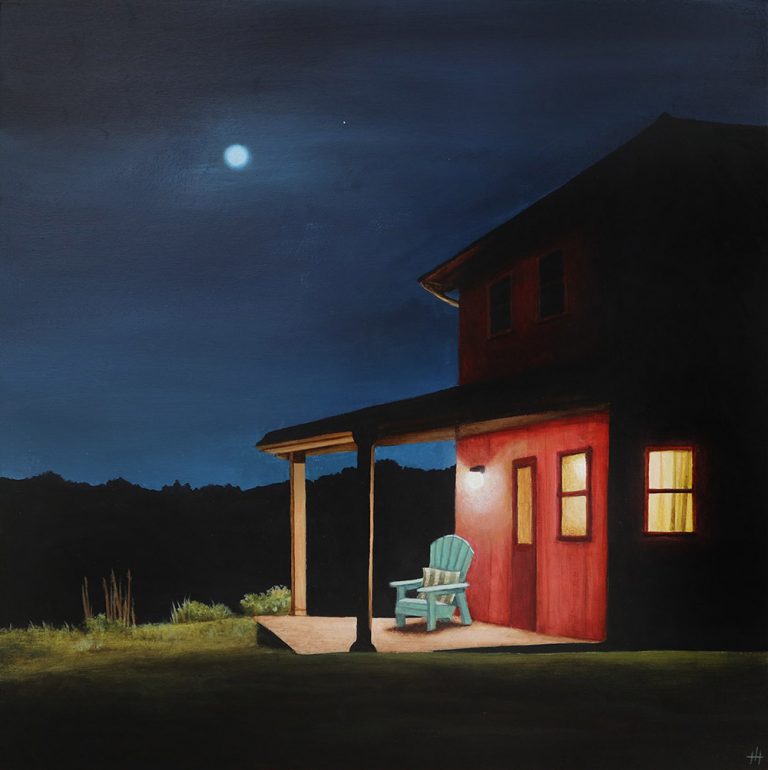 Moonlight Chorus 12″ x 12″ acrylic on wood panel. Private collection.
House Portraits, Lights and Lanterns