I have enjoyed American Football for many years,  choosing the Bengals as my team back in the late 1980s when NFL coverage became available in the UK and my father watched the games.
Pictured opposite is my oil painting of "The Fumble in the Jungle" – Sam Hubbard running a fumble back for a touchdown to beat the Ravens in 2022. 24″ x 36 on wood panel, original photograph by Ben Solomon.
The original is in a private collection but prints will be available, please contact me if you're interested.
I am available for commissions if you are a player, team staff, family member, or just a devoted fan – please contact me here to discuss.
Looking for my Bengals digital gameday art? You'll find it on it's one website here: https://www.isobelhamilton.art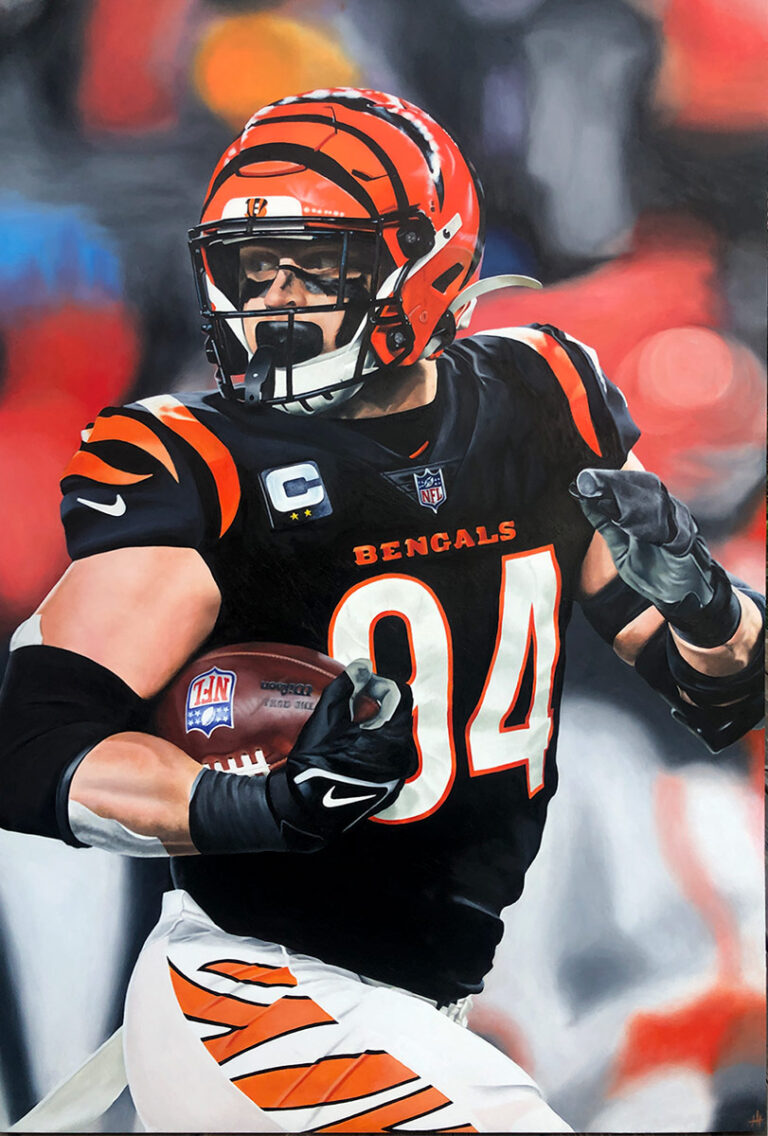 The Fumble in the Jungle. 24″ x 36″. Private collection.