Would you like to keep in touch with me, and be the first to hear about new work, gallery shows and exclusive sales? 
Sign up for my newsletter below and you will receive a two-weekly email with news about what I'm working on, updates to the blog, and more. I promise I will not spam you! I appreciate every single person who signs up; it allows me to contact you without being dependent on big social media companies 😀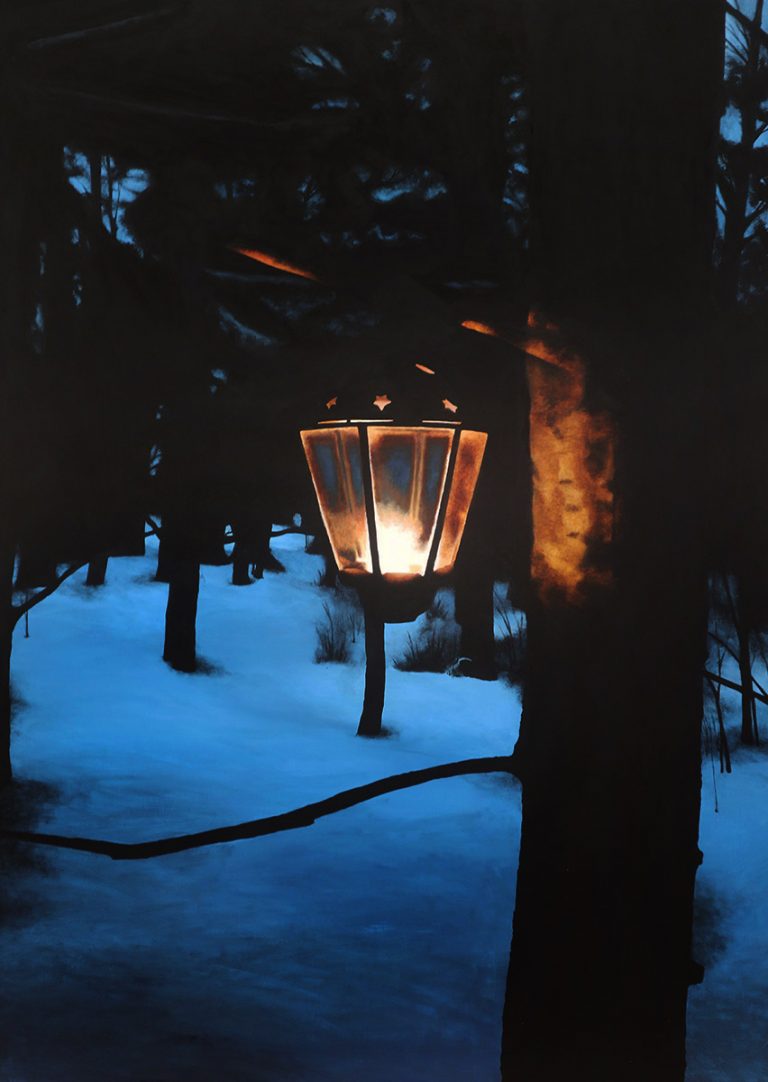 Guiding Light. 20″x28″ acrylic on wood panel. Private collection.