Back in 2020, during Covid, my husband and I were building a workshop / storage shed outside. No, not an art studio (not yet!), just a workshop space. Through the build, the price of wood got higher and higher, thanks to supply chain issues and huge demand and Covid. Now, at the end of 2021, the wood supply chain issues seem to have reached art panels!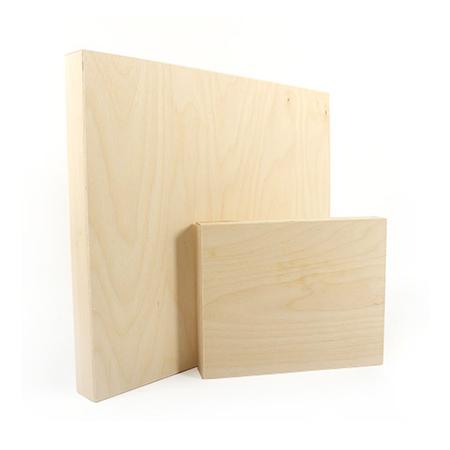 My preferred painting surface is a cradled wood panel. When I paint smaller oil paintings, like pet portraits, I use ready-primed canvas board panels, but everything else is painted on a russian birch cradled panel.
Sometimes I make them myself, and sometimes I buy them – recently, because of supply problems, it was easiest to buy them than to source the russian birch plywood I needed, but now it's getting harder and harder to find ready-made panels, particularly in certain standard sizes (like my favourite 16×20). I have a few to be going on with, and was able to buy some that I needed for a couple of commission pieces, but I really hope the supply chain sorts itself out in the new year!
The last time I went to my local art store – well that's not quite correct, my 'local' art store is Michaels which is good for paint but doesn't stock panels like these! I mean 'local' as in Halifax (90mins away!) – they had hardly any large cradled panels, but they did have a sale on for members, so I bought quite a few small panels. My intention is to do a special online sale event next year, in February or March. Sign up to my newsletter to hear more about this!
As well as struggling to find my usual supplies, I also encountered a supply problem which is a symptom of living in a rural location. I would like to do some more oil painting, but on a smoother surface, but in the past when I have used my gesso on a wood panel and then painted with oil I've found it to be very absorbent. I found a product by Gamblin called 'oil ground', which is supposed to give a non-absorbent surface for oil painting. This is not an easy product to find! Several of my usual suppliers didn't stock it, certainly none in Nova Scotia. I was able to order a tin from Wallacks in Ottawa.
Frustratingly I remembered I needed it about 3 days after placing an order with them for wood panels… so I had to do a separate order which meant paying again for shipping! Well, hopefully it's going to give me the non-absorbent surface I'm looking for in which case it will have been worth it… I'll let you know how it goes!